MARKET RESEARCH
creating new knowledge
Over more than 25 years, working around Australia, I have learned that intuition works best when it is applied to scientifically sources and analysed data. I have completed research for some of Australia's best-known brands and many SMEs. I have also found that in the absence of data, intuition is dangerous.
Having worked with clients to define their strategic objectives and information required to develop the optimum strategy. I assist clients to identify the most cost-effective means of sourcing that data as and when it is required, making the most of my strategic planning and market research experience and by time working as a market research analyst and consumer behaviour strategist.
Data sources leveraged might include – the client business, industry sources, government sources, universities and research centres, qualitative or quantitative primary research and customer tracking research. Few things are more important to a brand strategist, marketing strategist or communication strategist than accurate data.
I have found that the best results, commercial or otherwise, are achieved when decision are based on reliable data. Such data minimises costs and maximises returns for most, if not all organisations.
Services include:
Customer insights
Customer surveys
Customer journey reviews
Market analysis
Market surveys
Focus groups and personal interviews
If you want to talk to a market researcher, market research analyst, consumer behaviour strategist – I would love to buy you a coffee
 INSIGHT
Research has found that too many businesses rely on intuition to develop strategy, especially brand, marketing and communication strategy.
Research has also highlighted however just how unreliable intuition can be. It leads to more mistakes than many people appreciate – and for good reason. It is rarely objective and rarely as informed as the intuitive decision maker thinks – a point emphasised by Nobel Prize winner Daniel Kahneman and demonstrated many times by celebrated Duke University researcher, author and psychologist Dan Ariely.
Consider the following statistics:
Bath towel recycling in hotels increased by 26% when patrons were told that previous patrons recycled
A well-known brand of soap sold significantly more units at $18.99 than either $15.99 or $12.99
Men spend 68% more online than women despite women spending more than men offline
When offered 24 options – 3% of consumers purchased a product and when offered 6 options – 30% of consumers purchased the product
96% of unhappy customers don't complain and 91% don't come back while brand supporters are the complainers
72% of people over 50 say they are scared of the internet and 70% claim generalised fear in life
Would it surprise you to know that all these statistics are 100% correct and that most of the studies have been replicated – some more than once
This demonstrates the fallibility of intuition – at least before the data is on the table.
Research has consistently found that when there is high quality data available, the application of intuition, including industry experience can be very powerful indeed.
The point is, apply intuition to quality data and you will make better decisions, no matter how good your intuition is.
Research does come at a cost, but not completing research can come at a much greater cost. There are also several low-cost sources including studies completed by the likes of Kahneman and Ariely. Furthermore, it has been demonstrated that data driven intuition and decision making reduces costs and increases returns.
The best brand strategies, marketing strategies, communication strategies, e-commerce strategies and business plans are based on data – just ask Google and Apple! Apple and Google have also demonstrated the power of data, not just when the initial sale is made, but throughout the marketing process, tracking results and facilitating the fine tuning of strategy.
And for those who might view Google and Apple in a different league – the fact is, these businesses became what they are today, in part because they knew from day 1 that they did not have all the answers and needed high quality data to ensure every dollar was spend wisely.
These businesses also appreciate the power of research to identify problems and opportunities they had never thought of. All employ market and marketing research analysts and consumer behaviour specialists.
I have written a lot on this subject, much of which can be found on this site.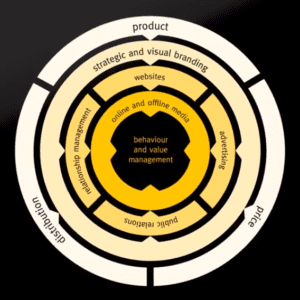 Members of THE NETWORK are eligible for a 20% discount of hourly rates –  JOIN US